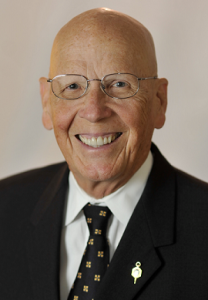 A Certified Association Executive (CAE), John's 40-plus year career covers every facet of association, trade show and convention management.
He has led programs and conducted seminars for domestic and international organizations on membership, government relations, education, meetings and trade shows. An executive with the International Sign Association (ISA) for more than 24 years, John rose within the ranks from Vice President, to President and CEO.
Among his successes, John organized the first Global Sign Forum, bringing together representatives from more than 30 countries. Through his leadership, the ISA's Sign Expo grew from an event of 100 exhibit booths and 2,000 attendees to one of the top 200 trade shows in the U.S. with 1,400 booths, and more than 17,000 attendees from 90 countries.
In recent years he was responsible for all of ISA's international outreach efforts in Mexico, Central and South America, Asia, Europe and the Middle East. He also organized and led study missions to Germany, The Netherlands, Switzerland, Italy and the United Kingdom, and developed and managed trade shows and pavilions in Mexico, the Middle East, Europe, India, South America and China.
A founder and chairman of AMP, John is a founding member of the Board of Trustees of the American Sign Museum. He has served on numerous advisory boards for convention centers and hotels, and is a former board member of the American Society of Association Executives. He currently serves on the editorial advisory board for the "Signs of the Times" magazine.