While our clients appreciate the personalized registration sites we create, our real value expands far beyond the site itself. We are a partnership-focused registration and housing company, dedicated to providing a customized and complete solution. This means that we don't feel we have accomplished our goals until you have accomplished yours. Our approach is different than other companies, as we view ourselves as a full member of your team rather than a service provider. We work tirelessly to assist you however you'll allow us - from pulling and analyzing reports to being proactive in getting exhibitors registered and your housing block filled. Our services don't start and end with a registration system, that's where they begin.
I have worked with CompleteReg for more than 10 years. They have been more than a vendor; they are a true partner. They have been there on startup events, including an international 24/7 environment. CompleteReg transitioned our organization from a bulky hard to use system to a user friendly, truly custom platform. CompleteReg has developed custom reports that we can easily use and access our data instantly…CompleteReg provides our members a seamless member experience. They service our members remotely but truly give us the additional staff feel. They participate in our planning process and are always helpful in contributing suggestions, expertise and problem solving from their years of experience.

Claire Rusk, CAE, CMP
Working with CompleteReg was truly an amazing connection. They linked with our API, managed all registration notifications, connected to our accounting programs, and handled all payments and refunds, provided updated reports and analysis every step of the way. As a meeting planner, it was a huge weight off my shoulders in every way imaginable. And their level of professionalism is beyond compare. As a small independent company, Jodi bends over backward to ensure her clients are well satisfied. If you want to get rid of those registration nightmares and sleep at night, I encourage you to give them a try. You will not be disappointed.

Vanessa Bridges
Their name says it all, CompleteReg has been a great benefit to us as they support our two largest shows totally nearly 15,000 attendees, one in the USA and one in Europe. From planning and guidance; to online formatting and on-site layouts, to staffing, scheduling, training of registration staff; to troubleshooting and customer support, to reporting and metrics. CompleteReg does it all and does it very well. They are well worth the money spent.

Ken Carlisle
For professionalism, seamless integration with your staff, incomparable customer service and attention to detail, my choice is CompleteReg. CompleteReg's quality of service is unparalleled and they have extensive hotel and association knowledge. They go above and beyond to assure a pleasant and efficient experience for the members before during and after the event. Not only is the CompleteReg service package turn-key, they offer organization tools for budgeting!

Karla Kelly
15. Nov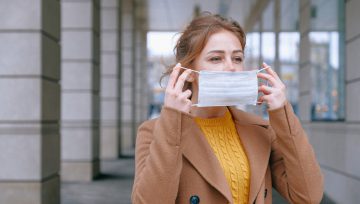 Lines, Desks, and Attendees – Oh My! The show must go on-site! Here are some tips and tricks to keep your attendees and staff members safe through registration. When the opportunity to again be able to hold events in-person comes, the responsibility to keep the process safe for everyone remains crucial. As the first stop …
25. Sep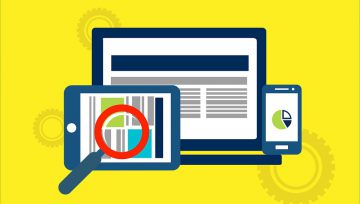 Add value back to your in-person event with these fool-proof contactless lead retrieval solutions. With live events waning, we all miss the rush of going out onto the exhibit floor and networking with our peers, exchanging ideas, and making connections. Now, for the safety and security of our colleagues and the industry, the less contact …
Why I jumped in headfirst...
---
After spending 20 years in the meetings and events industry, I noticed the stress organizations were experiencing with managing the housing and registration for their events. Events are complicated. There are so many details and without the right system providing you analytics and data beneficial to your unique situation, revenue is lost.  Whether it's a room block that isn't being adjusted daily or attendees and exhibitors forgetting to register or not registering properly - there isn't enough hours in the day for a meeting planner to stay on top of these details while also planning a successful event.
Our complete focus is on our clients and their success. Every day, we strive to be the best at what we do, so that our clients feel confident using our system and services again and again.