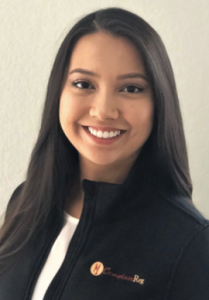 Amy has successfully supported dozens of domestic and international events as CompleteReg's Account Manager.
Her experience began in the hospitality industry in Front Office Operations where she developed a wide range of skills relevant to the current market and its trends.
Amy is a George Mason University alumna where she received a bachelor's degree in Tourism and Events Management with a concentration in Hospitality Management and a minor in Business Management. It is through George Mason University's internship program that she began working with CompleteReg in 2016. After completing her internship Amy began as a Coordinator and advanced to Account Manager in six short months.
Looking ahead, Amy is pursuing her CMP certification and continuing education to stay ahead-of-the-curve on the best that the industry has to offer.